God's Prophets Project Folder
This project folder was used while studying about God's Prophets in The New Living Bible Lessons. The students were 1st and 2nd grade. If you've never done a project folder, you will find a tutorial here: Project Folder Tutorial
Each of the activities can be done as a stand alone activity that is sent home at the end of class or combine them into this project folder that will keep activities in one place and easily reviewed during class and at home.
Be sure to check out the memory work, song book and bulletin boards we used during this study.
Follow this link if you would like to see a lesson by lesson list of the activities, vocabulary, songs and memory work: God's Prophets summary of lessons.
God's Prophets Project Folder PDF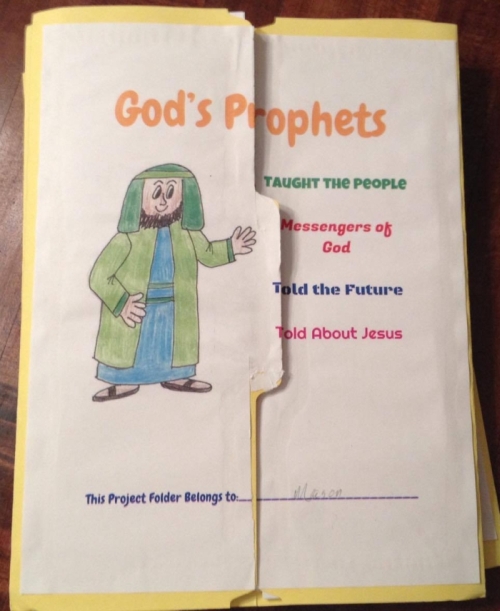 The page on the back was printed in black and white. As the students memorized each section of Isaiah 53:2-9 they glued a matching picture that was printed in color. It's amazing how something so simple can be so motivating. The students who worked so hard at memorizing the assigned passage just beamed as they glued the colorful icon on top of the black and white one.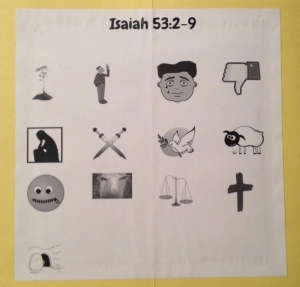 This folder was used by a visitor so it doesn't have many of the colorful icons glued on. I was impressed she did the two you see here.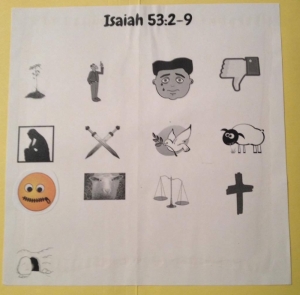 First opening of the project folder. The activities are in no particular order on the project folder. Most of these activities are New Testament applications of the prophets' teachings.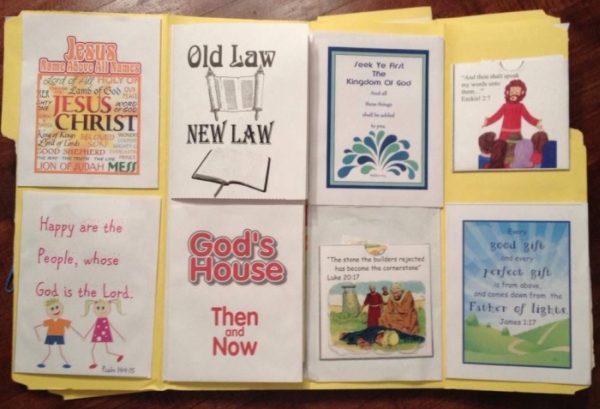 Follow the links below for instructions/pictures/PDFs of each activity.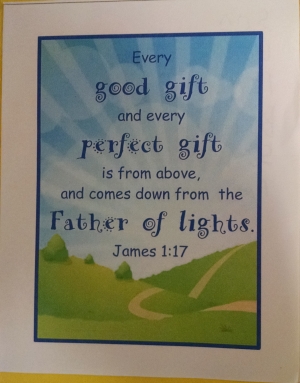 Spiritual / Physical Blessings
Second opening of the project folder. The three activities in this opening were used throughout the quarter. Click on the links below to see the page they are described more fully. Important Words to Know and Meet The Prophets are at the same link.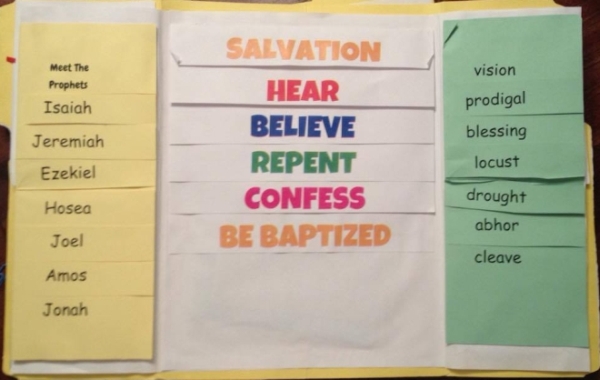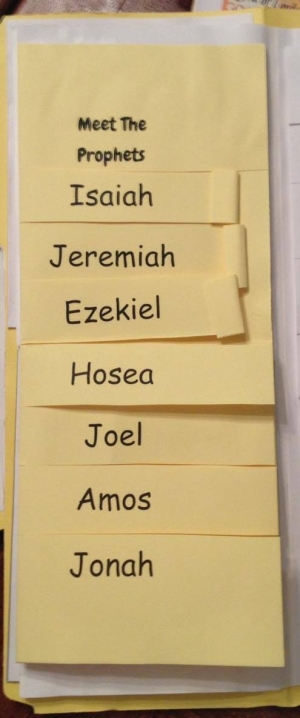 Important Words To Know and Meet The Prophets