God's Plan of Salvation
Throughout the quarter that we studied God's Prophets, The New Living Bible Lessons showed how the teachings of the prophets foretold God's plan that unfolded in the New Testament. The plan of salvation was repeatedly referred to, so this activity was worked on the whole quarter. The activity, along with the bulletin board and the Salvation song gave us plenty of opportunity to discuss this very important subject.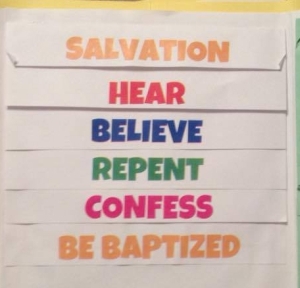 The student lifts the flap and writes the scripture that corresponds with it.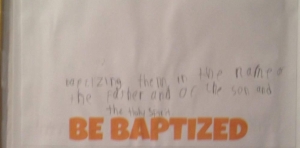 Here are the scriptures I used:
Hear — Romans 10:17
Believe — John 3:16
Repent — Luke 13:3
Confess — Matthew 10:32-33
Be Baptized — Matthew 28:18-20
This activity can be sent home at the end of class or glued into the project folder found here: God's Prophets Project Folder