Baby Jesus Book
I have referred to pop-up books in VBS lessons plans and pre-school lesson plans. This one was used while teaching the Life of Christ to pre-schoolers so it is a little different. I had several younger students that would not be able to manipulate some of the pages in the regular pop-up books. So this one is a touch and feel book. The pictures are simple and the book has fewer pages — perfect for the younger child.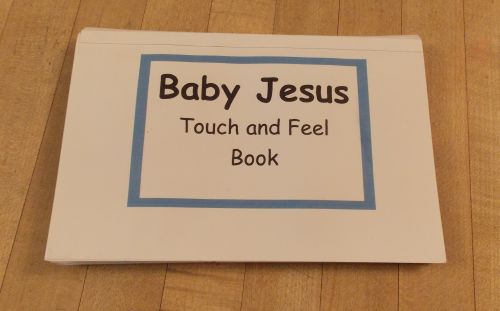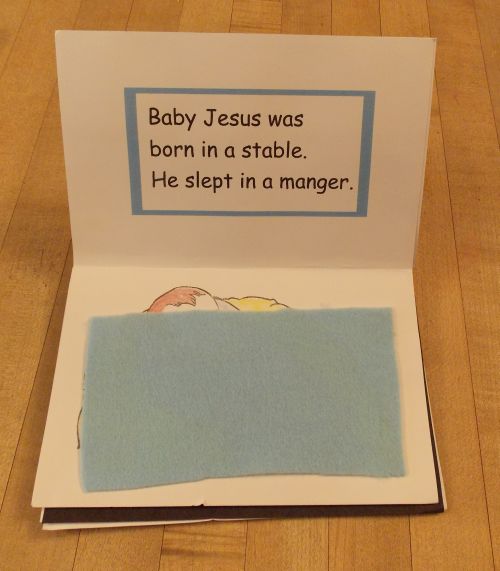 Child will glue blanket at baby's feet so he can be covered and uncovered.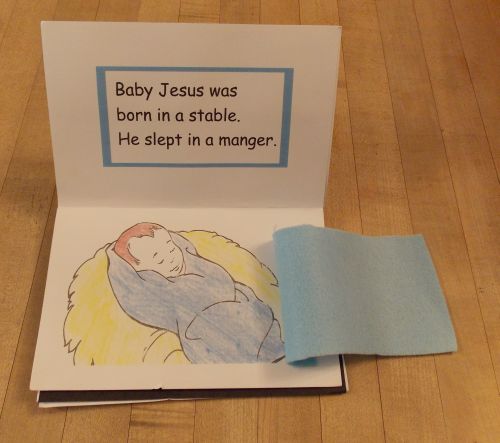 I used felt for the blanket. Any fabric would work.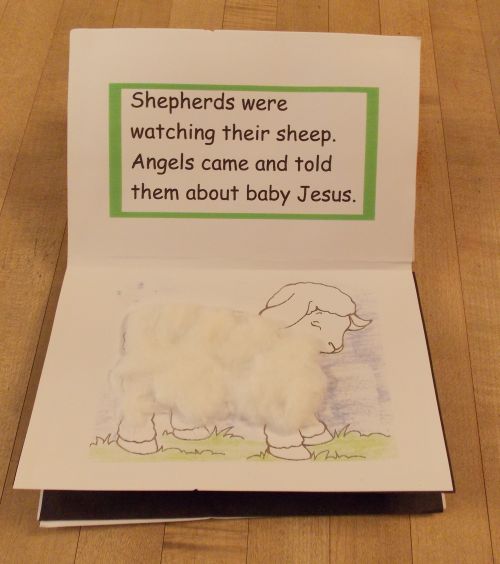 This activity is one that has been used for years. The child glues cotton balls to sheep. Pull the cotton balls apart slightly to flatten them out.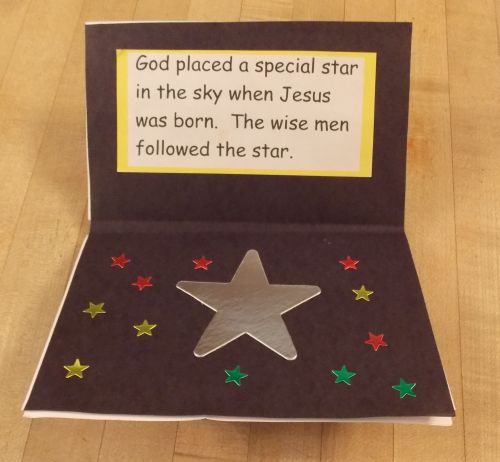 Another classic activity that children never get tired of. He gets to glue the large star on black paper and stick star stickers around it.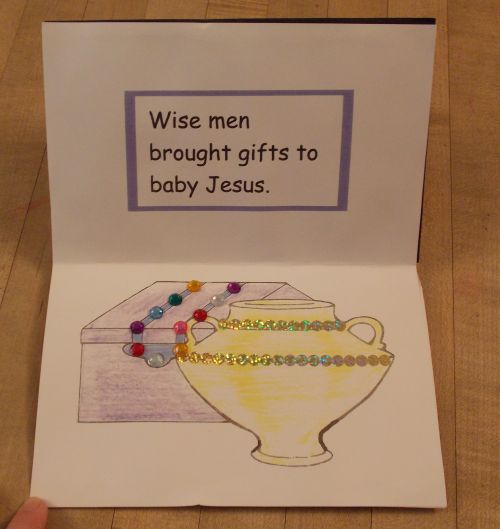 I found these gems at the local craft store. With younger children it is best to handle the glue yourself. Ask them where they want the gems and place a dot of glue there so they can put the gem on.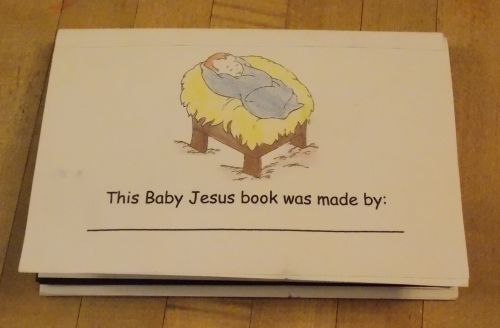 Be sure to put the student's name on the book. The pictures in this book came from Thru-the-Bible Coloring Pages.