A Tree Planted By The Water
I'm always looking for interactive wall decorations. I like the kind that gets more interesting as time goes on. We are using this one in my Bible class of early elementary students. It began in January as a winter tree — no leaves. The flowers had no petals. Now it is April. The flowers are in full bloom and the tree is beginning to put on some leaves.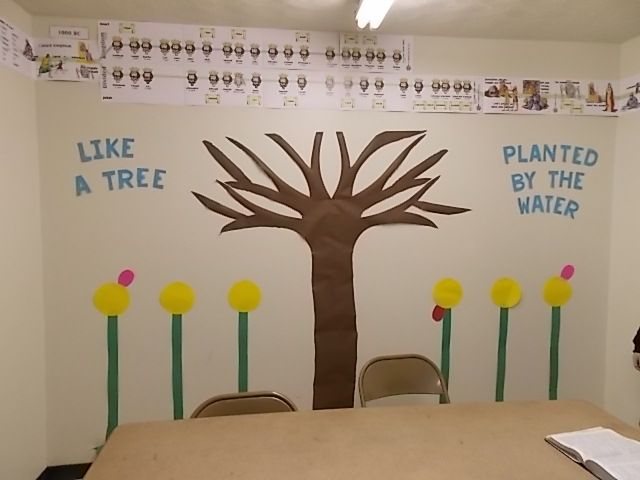 The flowers are our attendance charts. Each time a student comes to class he adds a petal to the flower. I remember doing a flower similar to this in my first grade class at school. I don't remember what the petals were for but I do remember that I had lots of them. These kids seem to be enjoying adding their petals as much as I did. You can easily tell which flowers belong to girls and which ones belong to boys.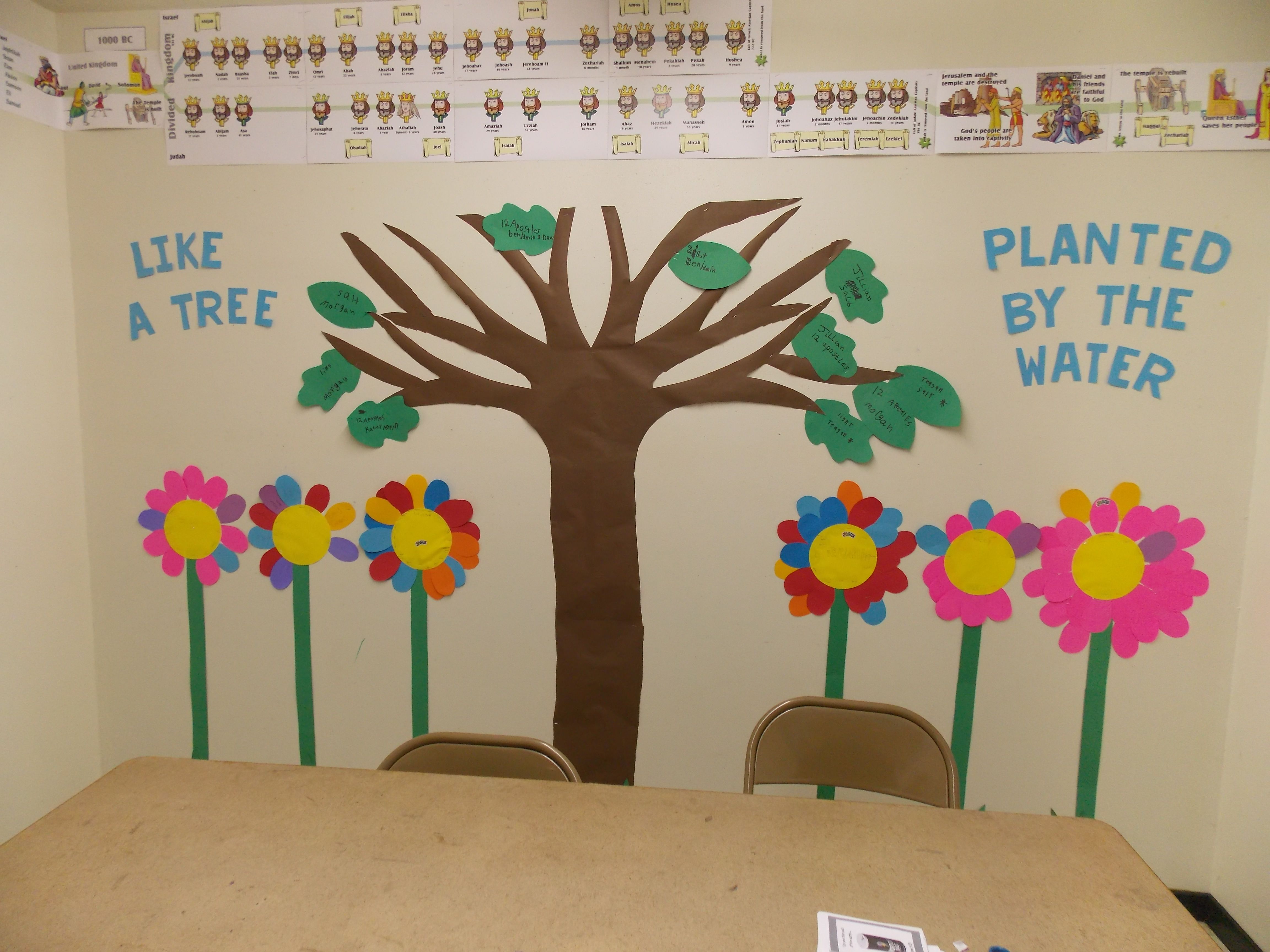 The leaves on the tree are for the memory work. Each time a student memorizes a passage he writes his name and what it was he memorized on a leaf and adds it to the tree. Hopefully, by the end of the summer the tree will be full of beautiful green leaves. We may start adding apples at that point.
The reference to Psalm 1 on the wall — Like a tree planted by the water — is what I hope the children will remember about this. I hope that by coming to Bible class and by committing portions of God's word to memory that they will become strong and productive like a tree planted by the water.