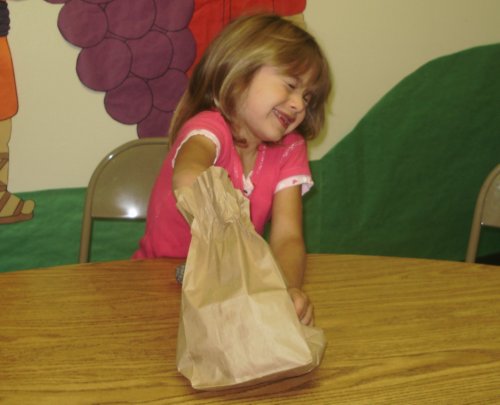 A simple but effective activity to review the Bible story is the discovery bag. This bag can be any type. The pictures below show a regular brown paper bag. You could also make a cloth, drawstring bag that would last a lot longer.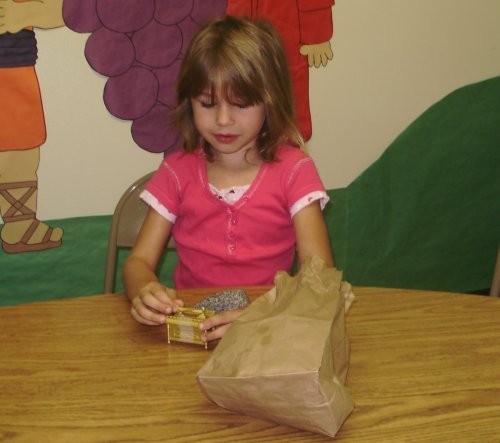 Each child takes a turn taking an item from the bag and then telling the class what part of the story it represents.
Inside the bag are items that represent parts of the story. The story being reviews in the picture is about Jericho. The items I collected were a red cord (representing Rahab), wooden block (representing the city falling), toy ark of covenant (representing the march around the city), rock (representing rocks that were picked up out of the Jordan River as Israelites crossed over).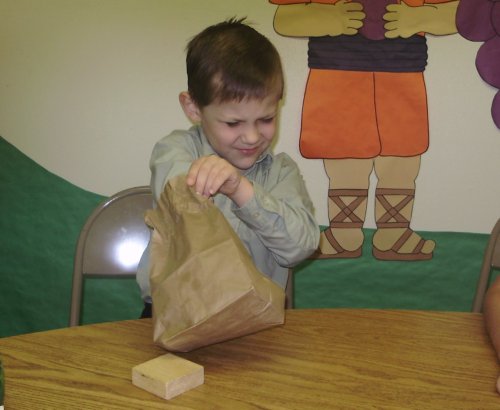 Other possibilities:
Noah: toy animals, hammer, dove, small branch with leaf attached,
Baby Jesus: small piece of flannel (baby's blanket), small manger (from nativity scene), plastic donkey, star
Moses: toy frog, small basket, small cane to represent Moses' rod, golden calf
These are just examples. I'm sure you can come up with a lot better ones if you give it a little thought. Pictures could even be used for those stories that are a little tough to find objects for.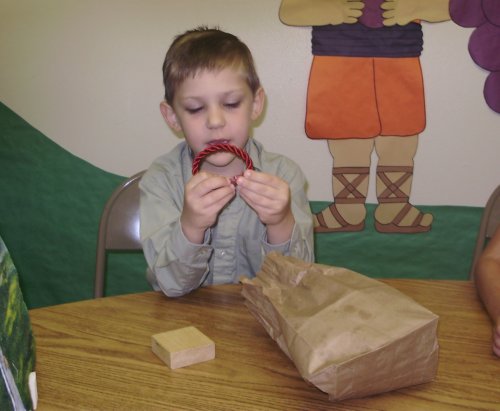 Objects like these can be difficult to find, especially if you wait until the last minute. Once you've found what you want for a particular lesson, either keep them together and file them away with the other activities for this lesson or, at least, make a list of what you gathered. This will make the next time you teach the lesson much easier.