Bible Story Bag
One thing I've learned over the years is to take advantage of good deals when they present themselves. Not long ago I came across one of those wonderful deals at Mardels. They had 5 different Beginner's Bible action figure sets on sale for $1.99 a piece. I know…it's crazy…$1.99 a piece. I bought several. In fact, I bought a whole buggy full.
The only thing to do after making such a great purchase was to figure out what to do with them. This is what I came up with: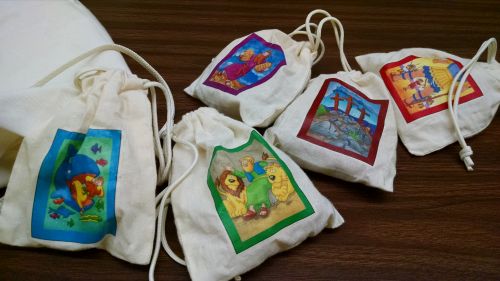 Hobby Lobby sells these cute little bags that are the perfect size for the action figure sets. I ironed on a picture of the set that goes in each bag.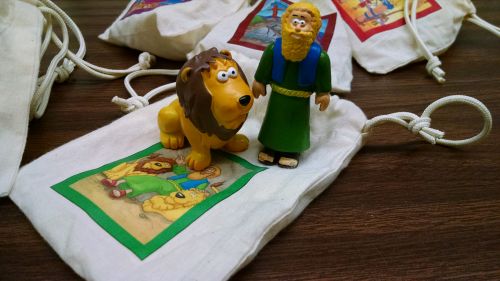 During class, the children get to reach in the big story bag and pull out a small bag.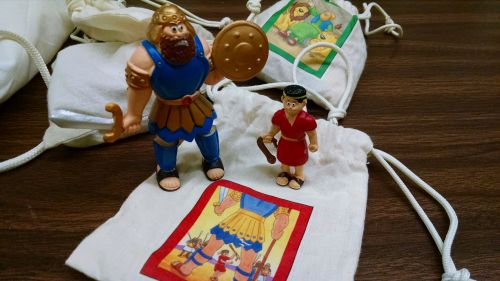 Then, after interacting with the figures for a little bit, they get to tell the class the story of the set they chose.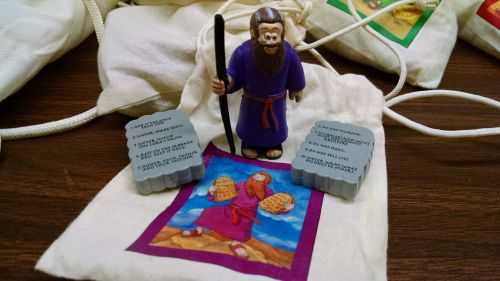 This has been a very good activity for the class I am currently teaching.  The children are young and do not have a good grasp of these very basic Bible stories.  This gives me the opportunity to review (or in some cases tell for the first time) the story to the children.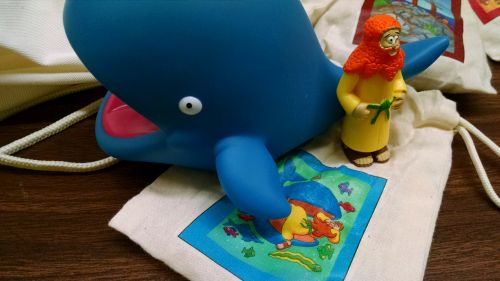 Jonah is the only one that doesn't fit in the little bag.  Well, Jonah fits but the big fish is really pretty big.  When the student chooses the Jonah bag, he knows to look for the big fish in the big story bag as well.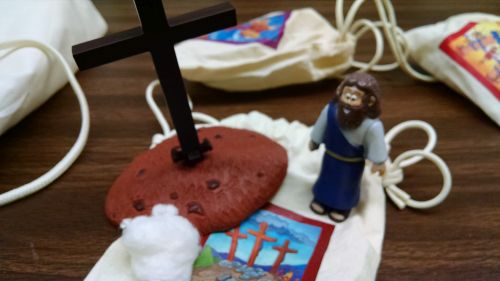 This the only New Testament story represented in this line of action figures.  I added the little piece of cotton to the bag to represent the cloud that Jesus was concealed in when he ascended to heaven.
This is the big bag that all the little bags are stored in.  It is a drawstring backpack found on the same aisle at Hobby Lobby as the little bags.  One day, I plan to iron on a big picture to the front, but in the meantime it works fine as it is.